Disc Golf Pro Tour Acquires Jomezpro: Elevating Disc Golf Media to New Heights
n
The Disc Golf Pro Tour (DGPT) has announced a game-changing acquisition of JomezPro, the largest post-production media company in disc golf, along with its brand name and intellectual property. JomezPro, founded in 2014 by Jonathan Gomez, has become the go-to source for post-produced video coverage of disc golf events. The acquisition marks a new era of collaboration and promises to elevate disc golf media to new heights.
nnnn
Background and Acquisition Details
nnnn
JomezPro has been a crucial part of the DGPT's media strategy since the management team took over in 2019. The acquisition will enable the two companies to streamline media operations and work more closely together than ever, providing an even more immersive experience for disc golf fans. The acquisition comes after a period of financial trouble for JomezPro, which faced a drop in revenue during the 2022 season. This economic downturn led to a reworked agreement with the DGPT and paved the way for the acquisition.
nnnn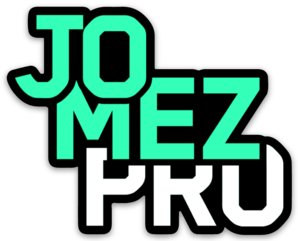 nnnn
Under the new agreement, Gomez will become a DGPT employee, overseeing the creative direction of the channel. The DGPT will manage administrative operations and business development, allowing JomezPro to focus on content creation and expanding its non-competition content slate. JomezPro's YouTube channel will continue to operate as it does today, providing free next-day or same-day post-produced coverage of DGPT events and select PDGA Pro Majors. In addition, JomezPro camera operators have started supplying footage for live broadcasts, and the company has assumed responsibility for covering the FPO Lead Card during DGPT events.
nnnn
Impact on JomezPro, Disc Golf Community, and other Partners The acquisition will allow JomezPro to open new opportunities and expand its content slate while receiving support from DGPT. The deal has also allowed JomezPro to provide even more value to its Patreon community, offering discounts on DGPT and Jomez merchandise, free tickets to DGPT events, and new DGPT giveaways. The acquisition will not affect other post-production partners of DGPT, such as Gatekeeper Media, Ace Run Pro, Central Coast, and GK Pro. DGPT CEO Jeff Spring stated that individual discussions around media partnerships would continue.
nnnn
Jeff Spring stresses that there are no intentions to limit JomezPro's YouTube content, both presently and in the future. Instead, the goal is to support the growth and development of JomezPro through the DGPT's resources, allowing both organizations to play to their strengths and provide the best possible coverage for fans.
nnnn
Looking Forward
nnnn
The DGPT and JomezPro have been partnering for years, and this acquisition is a significant move that brings the sport's two biggest media companies under one roof. JomezPro has been at the forefront of post-produced video coverage of disc golf events, and its coverage has helped grow the sport's fan base significantly over the past few years. The DGPT has also played a crucial role in the growth of disc golf, providing a platform for the best players in the world to compete at the highest level.
nnnn
As per Jeff Spring, the CEO and Tour Director of the DGPT, this acquisition represents a significant advancement in optimizing efficiency and providing increased content for disc golf enthusiasts. "The complement of DGN's live coverage and Jomez's post-produced coverage has created a multifaceted experience for fans of the sport and helped stimulate growth and exposure for disc golf at the professional level," said Spring.
nnnn
Audiences can anticipate the YouTube channel to persist in offering post-produced tournament coverage, exclusive features, and insightful commentary by the well-known team of Jeremy Koling, Paul Ulibarri, Nate Sexton, Erika Stinchcomb, and Madison Walker. In addition, JomezPro will be producing a docu-series on Paul McBeth's upcoming trip to Europe, and other special projects are likely in the future. The DGPT's investment in JomezPro promises to bring exciting developments to disc golf, further expanding its reach and popularity.
nnnn
The collaboration between JomezPro and the DGPT has already shown positive results, with Jomez camera operators providing footage for live broadcasts and covering FPO Lead Card at DGPT events. DGPT Media Operations Director Sam Gaddes highlights the addition of the JomezPro team as a crucial step in improving and elevating the live product, ultimately delivering more content to disc golf fans.
nnnn
As JomezPro and the DGPT move forward, collaborating between these two disc golf media powerhouses will bring significant advancements in the sport. The united efforts will improve existing post-production coverage and explore new possibilities for content creation in the media landscape. With JomezPro's media professionals now working closely with the DGPT's internal support staff, this synergistic partnership can streamline operations, maximize efficiency, and deliver more content to disc golf fans.
nnnn
The integration of these two organizations is a testament to their shared vision for disc golf growth and their commitment to providing an unparalleled fan experience. Disc golf fans can look forward to the exciting developments from this groundbreaking partnership. The acquisition of JomezPro by the Disc Golf Pro Tour marks a new era of collaboration and innovation in disc golf media. By uniting the sport's biggest post-production media company with its largest live-streaming service, this partnership promises to elevate the sport to new heights, expand its reach, and captivate audiences like never before.
nnnn
---
nnnn
Original DGPT Press Release
nnnn
Disc Golf Pro Tour Acquires JomezPro
n
About The Author