Southern Pine Beetle Impacts Historic Disc Golf Center
A destructive southern pine beetle infestation will lead to significant changes at one of disc golf's most storied destinations, the International Disc Golf Center (IDGC) in Appling, Georgia.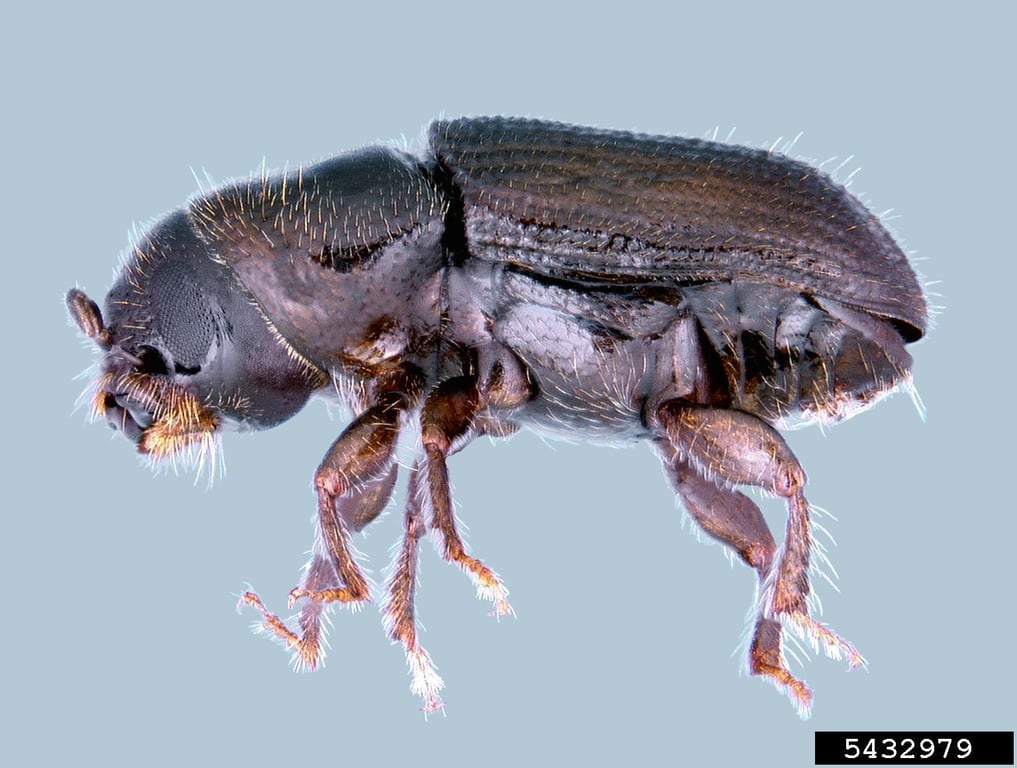 The U.S. Department of Agriculture (USDA) identifies the southern pine beetle as one of the most harmful threats to pine trees in the southeastern United States. The beetle ranges across the southeast from Pennsylvania to Texas and down through Central America. It attacks and kills pine tree species like loblolly, shortleaf, and Virginia pines.
During outbreaks, the beetles can rapidly increase to high population levels and infest healthy, vigorous pine trees as infestations expand. The southern pine beetle kills trees by tunneling through the inner bark and introducing blue stain fungi that spread into the sapwood. The beetles average over 100 million board feet of timber and 30 million cubic feet of pulpwood in annual tree mortality.
Prompt removal of infested trees is vital to controlling outbreaks and limiting further tree loss. The USDA cites cut-and-remove as the most effective treatment method, with a 97% efficacy rate.
A total of 129 acres in Wildwood Park will be impacted, including 29 acres of the IDGC property. This will necessitate the removal of large sections of the W.R. Jackson and Jim Warner Memorial Courses at the facility.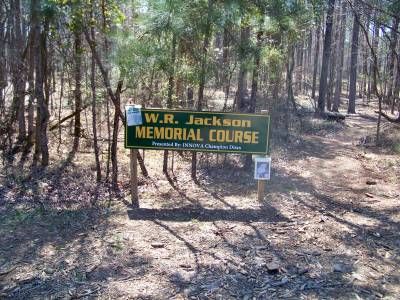 The Army Corps of Engineers, overseeing Wildwood Park's land, mandated the project due to potential safety and liability issues. Clearing is set to begin after September 25th and should take 5-6 weeks to finish. The IDGC, including the Pro Shop, will close during this time.
With the loss of these historic holes, the following steps will involve collaborating with top course designers to develop at least two new championship-caliber courses and a beginner-friendly track.
The southern pine beetle infestation will also require date changes for the 2024 PDGA Champions Cup, a PDGA Major event held at the IDGC. While the tournament will still take place in Appling, the date will move from early spring to October 31 – November 3, 2024. This will allow time for a new Champions Cup course to be built and properly tested before the event.
Having three PDGA Majors stacked together in the fall of 2024 worries many fans. However, a properly-tuned new layout honoring the legacy of the iconic W.R. Jackson could ease some of those concerns.
Disc golf pros and fans mourned the loss of one of the most beloved courses on tour:
"This news about Champions Cup is a major bummer. Hopefully they can create a course close to WR Jackson. It was a favorite on tour." – Brodie Smith (@Brodiesmith21)
While an extremely unfortunate setback, this new chapter presents opportunities for the IDGC to build on its legacy as a premier disc golf destination. With collaboration and vision, it can continue being a source of pride for PDGA members worldwide.
About The Author